I am truly grateful that I have the opportunity to interact with people on a personal level and make a positive impact on their lives. I love to see the joy and increased confidence that each patient experiences from their new smile. I am passionate about achieving excellent results because I want what is best for each of my patients.
Education and Continuing Education
As an orthodontist, I believe that education, training, and experience are an extremely important part of being able to provide my patients with the quality of care that they deserve. I earned my Bachelor of Science from Hillsdale College. I obtained my Doctorate of Dental Surgery from the University of Michigan School of Dentistry.
Then, I attended the University of Michigan School of Public Health where I earned a Master's in Public Health. I achieved my orthodontic training and a Master of Science from the University of Michigan Graduate Orthodontic Residency Program. Only orthodontists receive an extra three years of specialized education beyond dental school to learn the proper way to align and straighten teeth.
Continuing education is essential for me to offer my patients the most effective, efficient, and comfortable orthodontic experience. I am a member of several professional organizations that provide me with many opportunities to continue my education, including the:
American Dental Association
American Association of Orthodontists
Michigan Association of Orthodontists
Michigan Dental Association
American Board of Orthodontics
I am very honored to be a Diplomate of the American Board of Orthodontics: the highest distinction an orthodontic specialist can achieve. Board certification is a voluntary process that involves a rigorous written and clinical examination. The doctor must give presentations about patients he or she has treated to a panel of expert examiners. The cases discussed must be of significant difficulty and must display outstanding results.
It was very important to me to work to attain Diplomate status. The process involves a continual pursuit of proficiency and excellence, which enables me to provide the very best care for my patients.
In the Practice
We are lucky to have some truly wonderful patients in our practice, and my team and I enjoy getting to know them, learning about their interests, and watching the younger generations grow up into successful, smiling adults.
What makes my team particularly special is how much they care about our patients. Not only do they want to help make sure that each person receives superb results, they also want each to have a great experience in our office each time they visit us. Our team takes care of patients and their families the way they would their own family: consistently going above and beyond what is expected.
Being active community members is another important aspect of our commitment to our patients. We are a regular collector of food for a local food bank charity called Active Faith and support all of the local sports programs our patients are involved in, as well as their local theatrical and musical performances. We also regularly participate in local community activities and festivals such as Pumpkinfest, the local fall festival.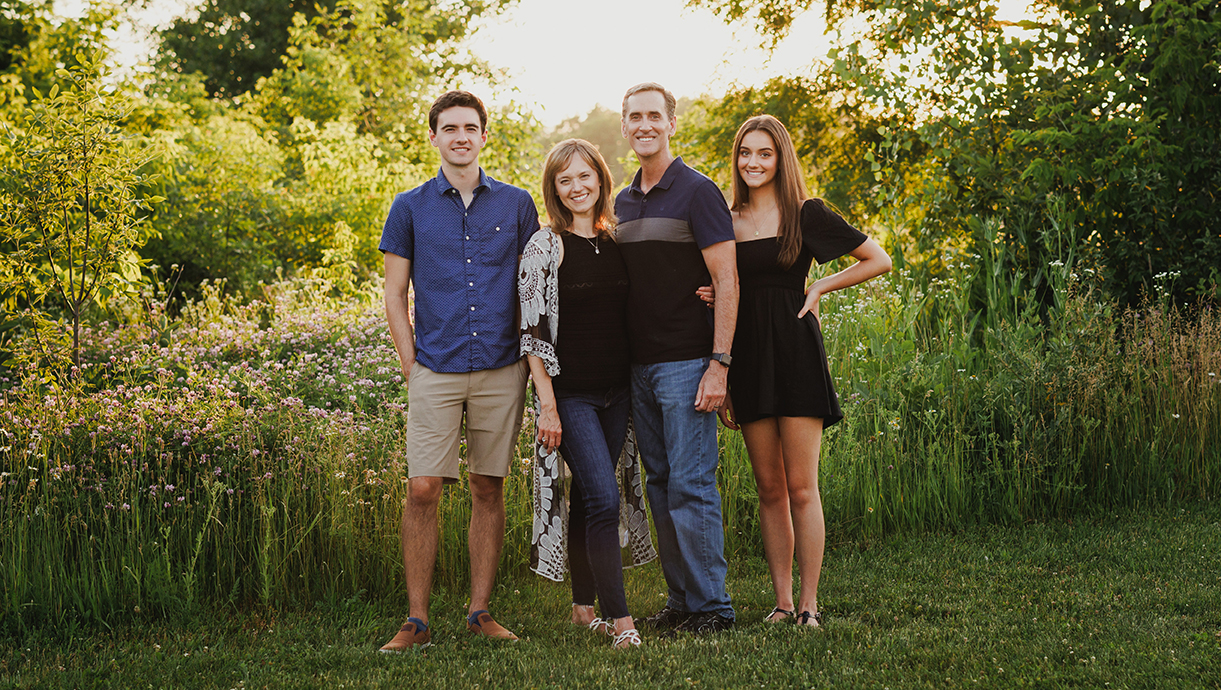 OUTSIDE THE OFFICE
I grew up in southeastern Michigan, and have lived in Brighton for nearly two decades. My husband Kyle and I have two children named Connor and Brooke. We have a family dog and one cat. In my spare time, I love to be outdoors biking, hiking, running, skiing, or swimming. I also enjoy photography and singing, especially at church.